 Prevention and continually
improving health
The flagship brand for health and beauty
retailing products in Mauritius
We aim to make every day as meaningful and as healthy as possible, because a healthy body has a healthy mind and soul.
This influenced the creation of our ForMe pharmacies retail chain in
2010, specialising in traditional prescriptions, complementary health and
beauty solutions (phytotherapy, aromatherapy, beauty and hair
care) as well as dietary and veterinary products.
Our focus is on prevention and continually improving one's health.
We were the first in Mauritius to introduce the new idea of specially
designed display racks, enabling the client to walk unreservedly through
the isles and examine the items they need. It was significantly more appealing than the standard over-the-counter strategy of service.
We also expanded our services to include administering remedies, new drug benefits, blood pressure tests and a huge number of proven and excellent
medicines and medical devices.
Discover our ForMe pharmacies at Bagatelle Mall, Grand Bay La Croisette
Mall, Bo'Valon Mall, at EDITH Commercial Centre and at Magic Lantern
Commercial Centre, Royal Road, Rose-Hill.
Our sixth outlet will be opening in December 2022 at Tribeca Central, the
new mall at the Smart City at Ebene.
''Go happy and healthy''
We are Recruiting
Discover Current Job Openings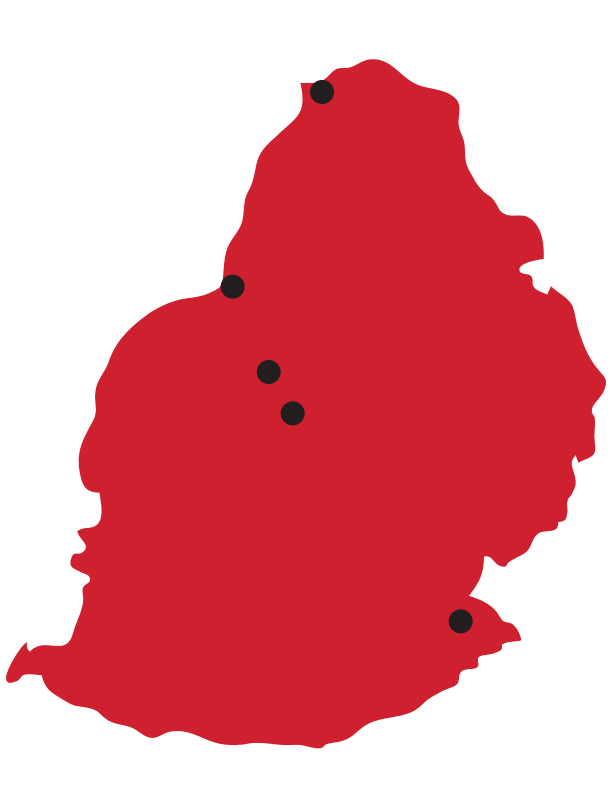 ForMe Bagatelle
Monday to Thursday 09h30-21h00
Friday & Saturday 09h30-22h00
Sunday & Public Holiday 09h30-15h00
Phone: 468 8922
ForMe Edith
Monday to Friday 08h30-17h00
Saturday 08h30-16h00
Sunday & Public Holiday Closed
Phone: 412 8380
ForMe Grand Baie La Croisette
Monday to Thursday 09h30-20h00
Friday & Saturday 09h30-21h00
Sunday & Public Holiday 09h30-16h00
ForMe Standard Rose-Hill
Monday to Thursday 08h00-19h00
Friday & Saturday 08h00-19h00
Sunday & Public Holiday 08h30-13h00
Phone: 464 4920
ForMe Beau Vallon
Monday to Thursday 09:30-20:00
Friday & Saturday 09h30-20h00
Sunday & Public Holiday 09h30-14h00
Phone: 630 1506