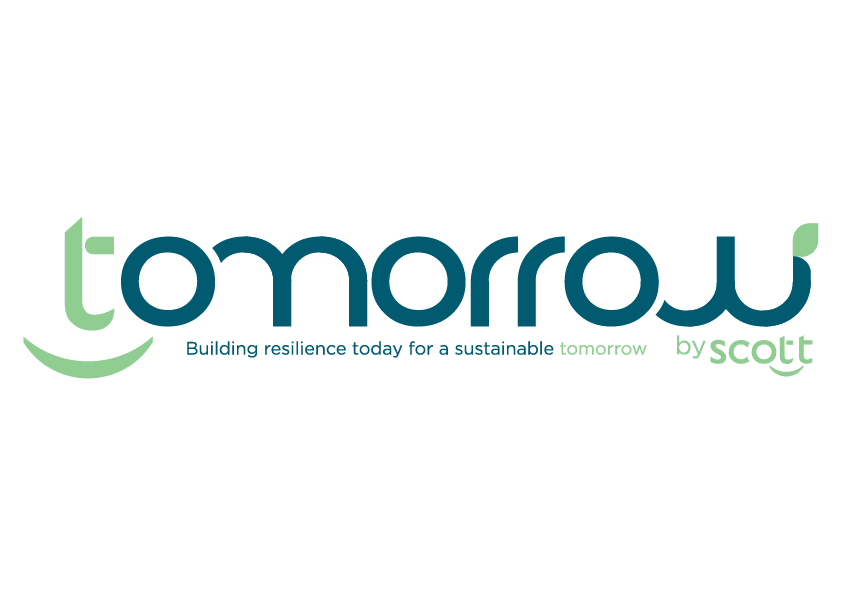 At Scott & Co, we're proud to be one of the top importers and distributors of consumer goods and pharmaceuticals in Mauritius. But our mission goes beyond just providing quality products. We're committed to improving the lives of the people we serve, and that's why we prioritize environmental and social sustainability as one of our core values.
Our goal is to bring a smile to people's faces every single day. Whether it's through the products we offer or the positive impact we have on the community, we strive to make a difference and uplift those around us. We believe that by working together, we can create a brighter, happier future for all.  
To give a new dimension to our sustainability initiatives and to have better coherence in our various sustainability programs we have launched a new logo: Tomorrow by Scott. Inspired by our employees this new identity is a reinforcement of our commitment to be a responsible company.
Our logo symbolizes our ongoing efforts to integrate sustainability into every aspect of our business.
Discover our video to learn more about this identity